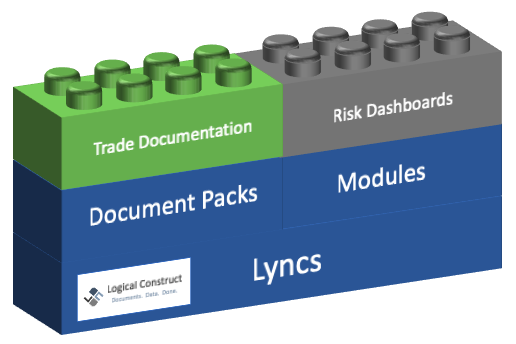 Lyncs Risk Dashboards module provides specific views for gaining rapid insight into your contract risks within your trade documentation.
Understanding where key provisions have been modified, added through election, or dis-applied from a standard, such as ISDA can be key to identifying risky contracts, or those that are outliers from a standard.
Our carefully designed set of risk dashboards puts the business user in control of finding answers to contract risk, without the need to start reviewing contracts, or designing custom reports.
Lyncs allows users to drill-down from these graphical views, straight to the contracts and specific paragraphs of interest.
Manage everything from ratings triggers, downgrades, termination events and clauses, through to NAV triggers in one place. Lyncs even provides views to enable visualisation of collateral contract terms, without the need for intermediate processing.
Find out more about how Lyncs can solve your contract data management needs: sales@logicalconstruct.com