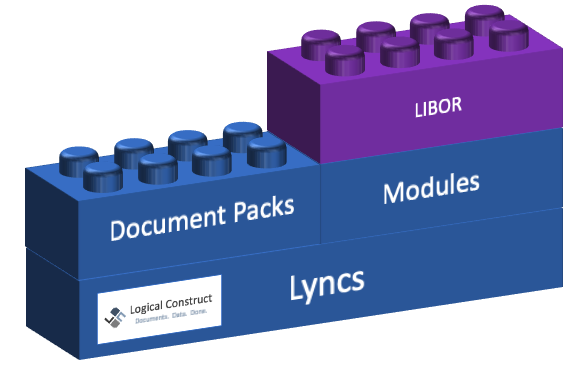 While uncertainty remains about the migration path from LIBOR, EURIBOR and other rates affected by the reform, there is no doubt that change is inevitable.
The one part that is certain is being able to identify which of your contracts are affected:
They reference one of the rates;
They will not have terminated before the rate ceases to be available;
The fallback in the case of the rate being unavailable does not properly account for this eventuality.
Lyncs LIBOR module is designed to help with exactly this problem. The new module includes ready to use models for commonly affected document types such as loan agreements, derivatives documents and trade confirmations and includes simplified onboarding, classification and machine learning and rules based clause detection, backed by the Lyncs contract data management platform.
Future Proof
Lyncs lets you manage your remediation projects in the same platform you use to future-proof your business-as-usual operational contract data management.
The value gained from categorizing and digitizing your scans as part of IBOR forms the foundation for further processing. Continued single-use remediation projects are largely a waste of precious time, money and resources. Use Lyncs to break this cycle.
Lyncs is designed as a fully functional operational contract data management platform. See our Trade documentation fact sheet for details on our processing modules for derivatives and other trading documentation to gain accurate, consumable data for operational, regulatory and risk management purposes.
Outstanding Value
Lyncs LIBOR platform is ready to use. With pre-built extraction you can start processing documents immediately with significant cost and time savings over alternative solutions.
Contact us: sales@logicalconstruct.com