Challenge
Enterprises hold large numbers of documents containing important data and contractual terms. These documents are typically unstructured, often originating from paper based scans and are spread across the organisation in various data stores. Getting accurate data from these documents is expensive and time consuming. Maintaining it in a usable manner is harder still.
OTC Derivatives
The Over The Counter (OTC) Derivatives market is underpinned by bespoke bilateral agreements that govern the terms of trading.

The importance of this market to the global economy came into sharp relief during the financial crisis when the complex web of interdependencies and in particular counterparty risk was exposed by the failure of Lehman Brothers and near failure of a number of other key banks.

One of the key aspects of this is in unlocking the contractual terms tied up in millions of paper-based contracts, terms which are designed to remove legal uncertainties and provide mechanisms to mitigate counterparty risk.
Financial Services
Trading environments require up-to-date, accurate information while regulation has forced financial institutions to provide better protection against counterparty risk and increase the transparency of their contracts.

Banking requirements vary widely from trading agreements through to orderly crisis resolution, client segregation and protection against proprietary trading.

Unreliable data continues to cost banks Millions in mis-priced trades, dispute resolution and ongoing operational effort.

Lyncs also provides our customers with the tools to respond rapidly to shock market events such as the financial crisis and now COVID-19. The economic impact of such events requires rapid access to accurate data such as ratings triggers, termination events and negative interest rates. Without a proper solution people reach for their contracts – such throw-away activities tend to be costly.
Regulation
Lyncs supports regulatory data management ranging from record keeping: Bank Recovery & Resolution Directive (BRRD), Qualified Financial Contracts (QFC) through to Margin Reform (legacy, variation and initial margin) as well as Benchmark (LIBOR) remediation.

Lyncs is unique in its ability to provide a data store that can feed your operational systems (risk, collateral, trading) that also meets the needs of regulatory projects.
Solution: Introducing Lyncs
The world's only platform designed from inception for accurately extracting data from any scanned financial services contractual document
No problem is too big, no client is too small.
Lyncs is offered as a complete service, combining our automated data collection technology, domain expertise and rigorous capture, review and quality assurance to provide our clients with certainty of outcome. The service can scale from small engagements with clients looking for a turn-key solution, through to enterprise wide installations. Many solutions available on the market offer only a subset of any clients needs; we can cover them all. Our platform can be used to view your one-off, but highly important documents alongside your high volume industry standard agreements.
A purpose built data extraction platform capable of processing any document

Unique validation and data capture features along with side by side data linkage provide trusted data

Consumable data can be analyzed using beautiful, interactive reports, or clients can overlay business intelligence tools on the reporting database for complete flexibility

A purpose built Application Programming interface provides simple but powerful integration, alongside schedule data exports
Lyncs Overview
MANAGEMENT TEAM
Combining deep financial services domain knowledge with strong technology skills and a passion for perfection.
A recognised expert in document processing, Luke is passionate about technology innovation and brings his extensive delivery experience in investment banking to drive Logical Construct's direction.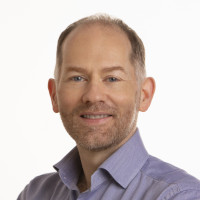 Having spent the past 20 years working in Investment Banking IT, Paul combines technology skills with domain knowledge to ensure that Logical Construct's solutions are aligned to real business needs.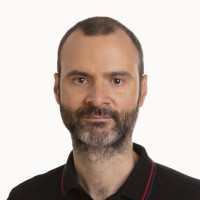 Javier Soley
Lead Software Engineer
A software engineer with 10 years of experience designing and building high-quality solutions for the financial industry, Javier leads the development of our Lyncs platform.
Tedi Roca
Operations and QA Manager
A respected member of the Spanish QA community with broad experience in financial services technology, Tedi combines skills in IT, Management and Quality to make sure everything at Logical Construct "just works".
Publications
The frameworks of standard documentation for OTC Derivatives, Securities Lending and Repurchase Agreements have been tested by a succession of financial crises since they were widely adopted in the 1990's. The Asian currency crisis, the Russian debt default, the Global financial crisis and the European sovereign debt crisis have all forced financial services firms back Read more about Know Your Master Agreements – be prepared for the next crisis[…]
Previous
Next